The U is currently working to increase efficiency of recycling and waste collection on campus. Below are a few resources to guide you during normal operations and move-out:
Paper
The following items can be recycled in the paper bin:
Newspapers and advertising inserts
Magazine, catalogs, phone books and paper backs
Unbleached papers or recycled paper products
Envelopes/Mail: with or without windows
White papers: copy, fax, typing bond
Colored papers, carbonless papers
Egg cartons (non Styrofoam)
Index cards: white or colored
Manila envelopes or folders
Paperboard or non-corrugated cardboard (commonly used for packaging)
Paper items that cannot be recycled include:
Used paper plates
Used napkins or paper towels
Material used to wrap paper reams
Waxed or soiled food wrappers
Aseptic cartons/Tetra Pak (milk/juice cartons)
Soiled paper bags or newspaper
Shredded paper
Note: Paper recycling should be free of bindings (wire, plastic comb, or spiral).
Plastic
The University collects plastics 1 (PETE) and 2 (HDPE). These numbers are typically located on the bottom of the plastic item. All plastics should be empty and rinsed.
Common 1 (PETE) and 2 (HDPE) plastics include:
Beverage or condiment bottles
Milk or juice jugs
Shampoo and Conditioner bottles
Household cleaning and detergent containers
The U does not have the capability to recycle plastics 3 – 7 (such as yogurt containers and plastic drink cups) at this time. We encourage staff, faculty, and students to take these plastic items home to be recycled.
Plastic items that are not recyclable include:
Plastic grocery bags (can be recycled at some stores)
Plastic straws and cutlery
Biodegradable or compostable plastics
Plastic food wrap/cling wrap
To find out what type of plastic you have, look on the bottom of the item for the recycling triangle. If there is no number, it is most likely a 7.
Cardboard
Corrugated cardboard is a type of cardboard with a layer of fiber that zigzags between the brown sheets.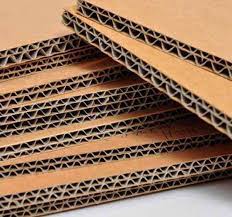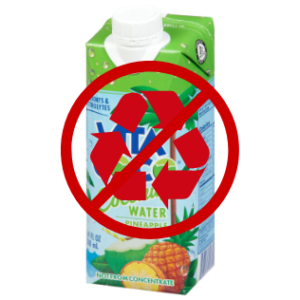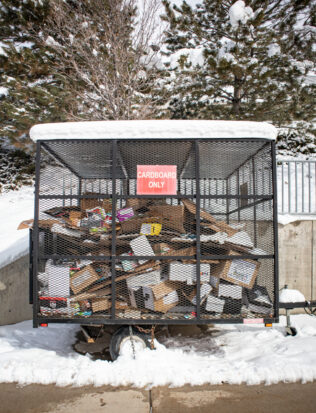 Common cardboard items that can be recycled include:
Shipping boxes
Office paper boxes
Cardboard materials must be free of food waste. Please break these down before placing in bin.
Wax treated cardboard such as milk cartons or cardboards that hold liquid are not accepted.
Aluminum
The U widely collects aluminum in bins around campus. Acceptable aluminum items include:
Empty Drink cans
Aluminum foil (free of food remnants)
Tin cans can be put in the "cans" bins if they are completely rinsed out. If you have any other type of metals please contact the Waste Management office.
Other
Compost: The U is currently looking to expand composting availability in the future. Currently, we offer grounds clipping, recycling, and food composting on campus.
Glass: Not every recycling station will have a glass bin, but there should be one in every building. If you cannot find the bin, just ask a custodian and they can point you in the right direction. The nearest bins for public glass recycling are located in the south end of the parking lot of the Salt Lake City Sports Complex, and on upper campus east of the Shoreline Ridge dormitories. See locations here.
Electronics: Faculty and staff electronics should be surrendered to the Surplus and Salvage department here. Other working electronics can be donated to the U's What Goes Around Comes Around program operated through the Sustainability Office at this link.
Rechargeable batteries: Lead acid, lithium ion, lithium metal, NiCad/NiMH
Lights, lamps, and bulbs: Compact fluorescent bulbs, straight fluorescent tubes, UV bulbs, U-tubes, miscellaneous bulbs, and HID, sodium, Hg Vapor, metal halide bulbs
Visit Know Where to Throw and type your item name into the search bar specific instructions.
Interested in Green Office Certification? Visit the Sustainability Office for more information here!